About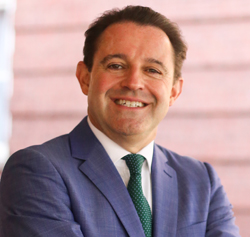 Law Office of Michael Talty is a general practice firm specializing in civil litigation, criminal defense, family law, and personal injury.

For over 15 years, clients in Lowell and throughout Massachusetts have relied on Michael Talty for consistent and unparalleled representation. Michael is a seasoned trial attorney who has represented both civil and criminal clients in the Superior Court and various district courts throughout eastern Massachusetts. Michael graduated from Suffolk University Law School in 1998.

Michael has successfully pursued two cases in front of the Massachusetts Supreme Judicial Court – a case involving the Uniform Fraudulent Conveyance Act in 1999 and a will contest in 2010. Michael also represented the family of a wrongful death victim where he won a $6 million verdict, the 4th largest jury verdict in Massachusetts in 2009.

Michael Talty is consistently involved with the community outside of his practice. He was the President of the Greater Lowell Bar Association from 2005-2006 and a member of the board from 2002-2006. He also serves on the Executive Committee of Boston Inns of Court, is on the Lowell Historic Board and has been on the Law Day Planning Committee for the past five years.
The information you obtain at this site is not, nor is it intended to be, legal advice. You should consult an attorney for advice regarding your individual situation.
Any unauthorized use of material herein is at the user's own risk. Transmission of the information and material herein is not intended to create, and receipt does not constitute, an agreement to create an attorney-client relationship with the Law Office of Michael Talty or any member thereof. Contacting the Law Office of Michael Talty does not create an attorney-client relationship. Please do not send any confidential information until such time as an attorney-client relationship has been established.